HeaderBanner_EichardtsPrivateHotel-PenthouseBalconyView1
Eichardt's signature experiences draw on our long-standing connection with the town and its artisans, hosts, and scenic locations. For those who seek the exceptional and the unique, we offer a collection of signature experiences and the ability to deliver them seamlessly.
ADVENTURE AND ACTIVITIES
ADVENTURE AND ACTIVITIES
Queenstown is often regarded as the gateway to adventures, whether outdoors, culinary or exhilaration. Whatever your preference, Eichardt's enviable lakefront location provides easy access to an incredible line up of world-class activities and unique experiences.
COUPLES EXPERIENCES
COUPLES EXPERIENCES
Romance exudes from the very fabric of Eichardt's Private Hotel. Here, our range of experiences designed for couples complements the romance and luxury of staying in a boutique five-star hotel overlooking an incredible alpine setting. Dine, unwind or explore together.
GOURMET EXPERIENCES
GOURMET EXPERIENCES
Out of the ordinary epicurean experiences crafted by the Eichardt's kitchen team. Our menus showcase Queenstown's burgeoning gastronomic scene and its award-winning wines. Whether you are venturing out for the day or staying in-house, we will ensure an exceptional gourmet experience.
WELLNESS
WELLNESS
The Vault Spa lives up to its name, occupying what was once the most secure room in the hotel in the days of the gold rush. Today it is a serene and deeply relaxing space located in the heart of the heritage wing of the hotel. The Vault Spa offers treatments to pamper the body, mind, and soul for guests and visitors alike.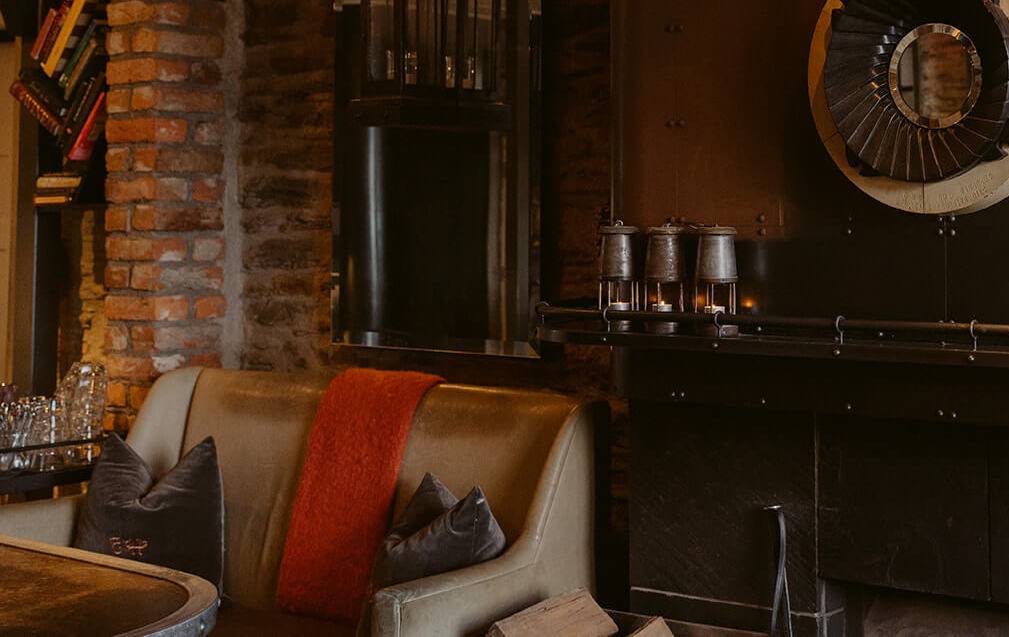 dawn_thomson_photography-87 (1)
Slide
The highlight of our trip
We were so glad to come to Queenstown yesterday and to check in to such a nice place. The staff here is amazing, nothing is a bother, it is a beautifully presented hotel and the setting is literally perfect you can walk everywhere in town. You are right on the lake also. All great and wouldn't complain about a single thing as I love boutique hotels and this one is a gem.
Slide
Gorgeous Boutique Hotel Right in the Heart of Queenstown
Beautifully appointed rooms, stunning views, exceptional service – the staff at Eichardts' made our stay very special. We enjoyed it so much we have booked to go back in 8 weeks with our son, his girlfriend and daughter.
Slide
Best Hotel in Queenstown by far
Brilliant room and amenities! Close to everything and the turndown service was perfect. Breakfast was delicious and probably some of the nicest food we experienced during the trip. Staff were friendly and always willing to help. Absolutely loved our stay and will definitely be back to stay again. Thanks again Eichardts! Best place to stay in Queenstown by far!
Slide
Unforgettable
We arrived at Eichardt's Private Hotel after a long flight from San Francisco. The pictures on the web site do not do it justice. Stunning suite with large balcony, bathroom with heated floors and towel rack. Gas fireplace and lots of sitting options. The service is impeccable without being cold and detached. Fantastic breakfasts and a lively and cozy bar overlooking the water. Minutes away on foot from a magnificent flower garden. Hope to have the pleasure of returning one day.