HeaderBanner_EichardtsPrivateHotel-PenthouseBalconyView1
Rich with atmosphere, history and ambience, Eichardt's Bar is quite unlike anything else on offer in Queenstown. The gold miners of the late 1800s may be long gone, but this chic and classically styled establishment gives a loving nod to a colourful past that is long gone but not forgotten.

The site of Eichardt's Bar was once home to Queenstown's first building—William Rees' woolshed. The discovery of gold transformed Queenstown's prosperity, and the establishment soon became a pioneer of hospitality and good service in the region.

To this day, Eichardt's Bar has never forgotten the foundation upon which it was built. The atmosphere and decor inside Eichardt's Bar is an ode to our heritage. Sofas sit adjacent a homely fireplace, complemented by elegant furnishings acknowledging eras both old and new.
WORLD CLASS COCKTAILS
WORLD CLASS COCKTAILS
Eichardt's Bar is a must visit for all guests, especially those who appreciate the skill of true and traditional cocktail making. Here, you will find our team infusing spirits, and preparing garnishes by hand in the pursuit of exquisite and truly innovative cocktails.
LOCAL FLAVOURS
LOCAL FLAVOURS
The dining menu takes inspiration from the local environment, handpicking vegetables and sourcing meat from local farmers to create a fine dining experience for guests and visitors alike. With pristine high-country farmland, native bush and Central Otago wine country on our doorstep, there is plenty to provide inspiration.
MEET TRENT WATSON
MEET TRENT WATSON
Executive Chef, Trent Watson grew up in Hamilton, beginning his career as a chef to touring musicians. He has held a number of senior roles within Imperium Collection restaurants and has always been passionate about flavour dedicated to using local, sustainably sourced produce and honouring traditional methods of cooking.
We do not take reservations but encourage walk-ins throughout the day.
HeaderBanner_EichardtsPrivateHotel-PenthouseBalconyView1
Eichardts Private Hotel Queenstown_Eichardts Bar-54 (1)
Eichardts Private Hotel Queenstown_Eichardts Bar-5 (1)
Eichardts Private Hotel Queenstown_Eichardts Bar-7 (1)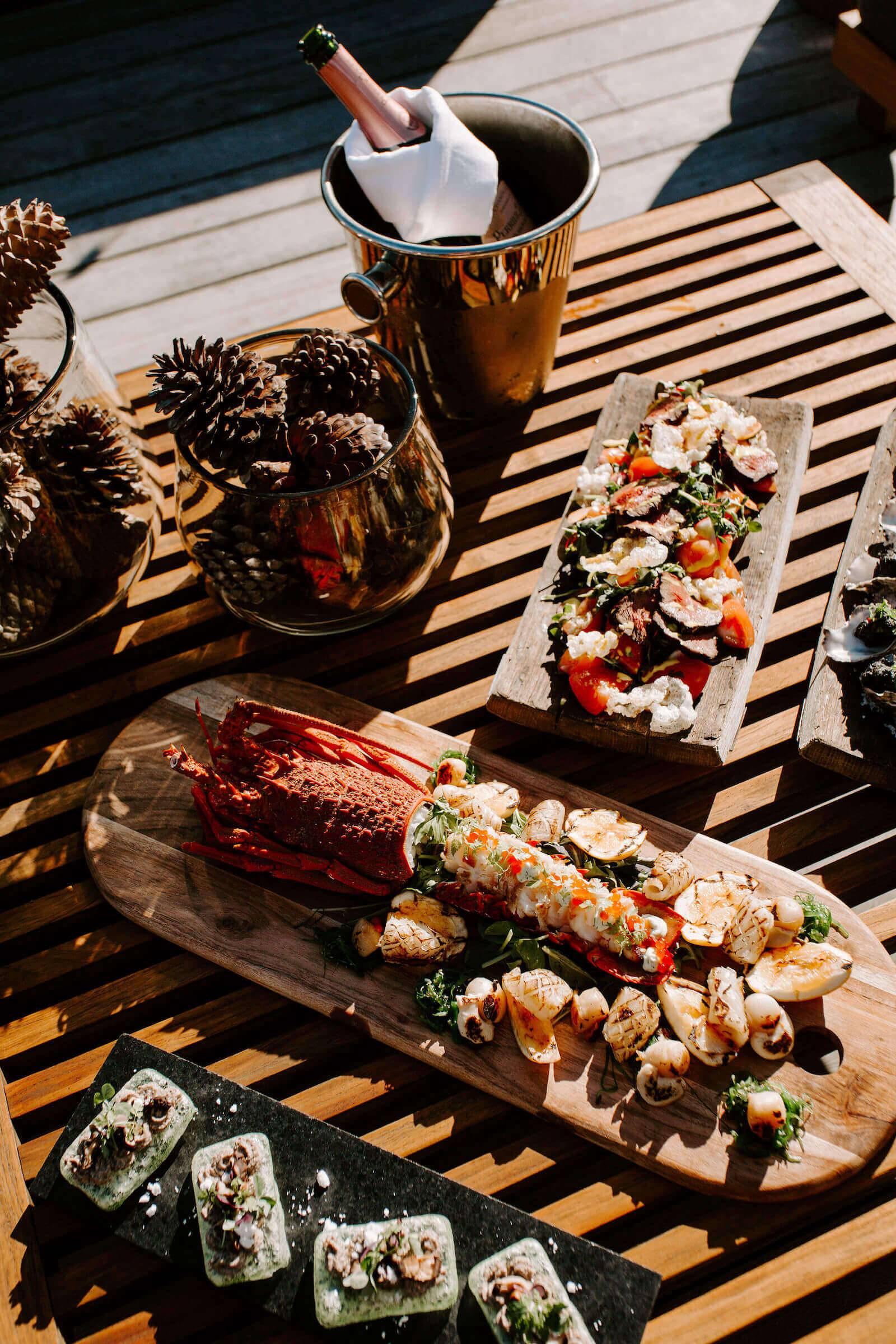 dawn_thomson_photography-87 (1)
Slide
The highlight of our trip
We were so glad to come to Queenstown yesterday and to check in to such a nice place. The staff here is amazing, nothing is a bother, it is a beautifully presented hotel and the setting is literally perfect you can walk everywhere in town. You are right on the lake also. All great and wouldn't complain about a single thing as I love boutique hotels and this one is a gem.
Slide
Gorgeous Boutique Hotel Right in the Heart of Queenstown
Beautifully appointed rooms, stunning views, exceptional service – the staff at Eichardts' made our stay very special. We enjoyed it so much we have booked to go back in 8 weeks with our son, his girlfriend and daughter.
Slide
Best Hotel in Queenstown by far
Brilliant room and amenities! Close to everything and the turndown service was perfect. Breakfast was delicious and probably some of the nicest food we experienced during the trip. Staff were friendly and always willing to help. Absolutely loved our stay and will definitely be back to stay again. Thanks again Eichardts! Best place to stay in Queenstown by far!
Slide
Unforgettable
We arrived at Eichardt's Private Hotel after a long flight from San Francisco. The pictures on the web site do not do it justice. Stunning suite with large balcony, bathroom with heated floors and towel rack. Gas fireplace and lots of sitting options. The service is impeccable without being cold and detached. Fantastic breakfasts and a lively and cozy bar overlooking the water. Minutes away on foot from a magnificent flower garden. Hope to have the pleasure of returning one day.