Stay with us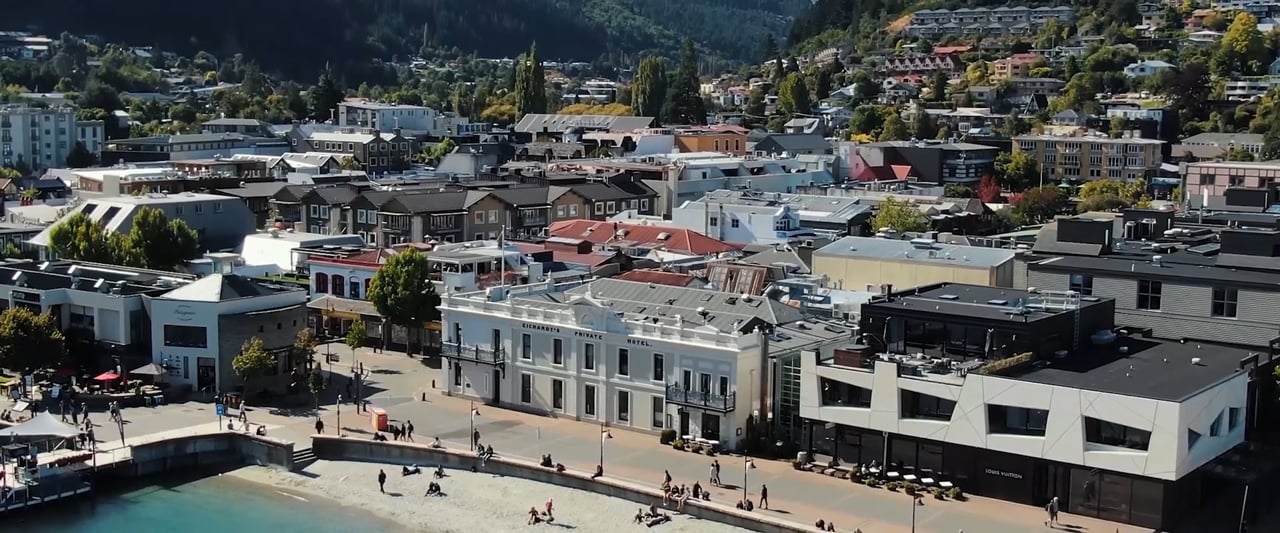 Stay with us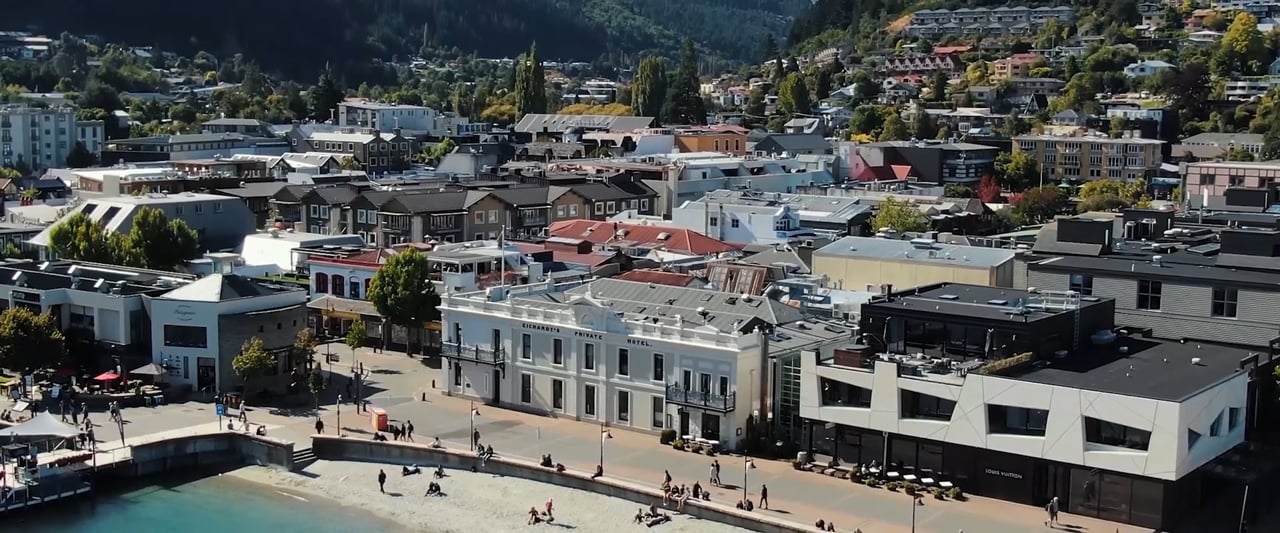 ESCAPE TO EICHARDT'S
An architectural beauty on Lake Wakatipu, Eichardt's Private Hotel has welcomed travellers through its doors since 1861. Here, old-world luxury and grand service prevail, while access to one of the world's most exciting and vibrant destinations is just a step away.

The Eichardt's story is rich with colourful characters and pioneering endeavours woven deep within lovingly preserved walls. For more than 160 years, the Eichardt's reputation for hospitality and generosity has never wavered, and an icon has endured.
LUXURY
ACCOMMODATION
LUXURY
ACCOMMODATION
A collection of luxuriously appointed designer suites and apartments overlooking Lake Wakatipu. Behind the impressive white stone façade, one of New Zealand's most sophisticated and luxurious stays is revealed. Each stay is unique, yet all are worthy of the iconic Eichardt's name.
DINING EXPERIENCES
DINING
EXPERIENCES
From Eichardt's Bar—where gold miners once lounged while sharing tall tales and big dreams—to The Grille Restaurant, where a table here gives you a front-row seat to the finest waterfront views in the Wakatipu, each Eichardt's venue is a celebration of the art and elegance of dining.
SIGNATURE EXPERIENCES
SIGNATURE EXPERIENCES
Eichardt's Private Hotel experiences are as boutique as our accommodation. Explore unforgettable in-house experiences, tailor-made excursions and local knowledge to uncover hidden gems in the surprisingly vibrant and sophisticated township that is Queenstown.
SEAMLESS OCCASIONS
SEAMLESS OCCASIONS
With a reputation for faultless service and sophisticated spaces, Eichardt's Private Hotel is an iconic setting for special celebrations. Here, weddings are filled with romance, private dinners are elevated to unforgettable occasions, and corporate events impress with one of the world's finest views as a backdrop.
AN ICON
In 1861, Eichardt's Private Hotel opened its doors to the pioneers and prospectors who ventured here from far-flung destinations around the world. In so doing, it defined a new era of hospitality and service as the township of Queenstown emerged from its early pastoral beginnings. Today, the hotel continues to define and set new standards. To stay at Eichardt's Private Hotel is to stay at a property with luxury embedded within its architecture, comfort ingrained, and a long history of excellence. There is nothing else quite like this.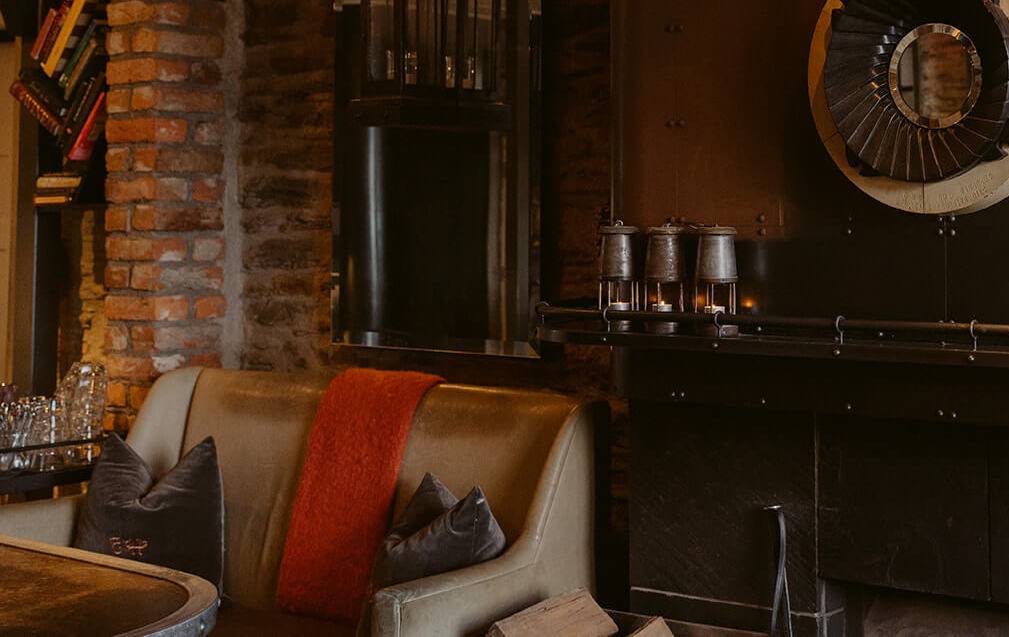 dawn_thomson_photography-87 (1)
Slide
The highlight of our trip
We were so glad to come to Queenstown yesterday and to check in to such a nice place. The staff here is amazing, nothing is a bother, it is a beautifully presented hotel and the setting is literally perfect you can walk everywhere in town. You are right on the lake also. All great and wouldn't complain about a single thing as I love boutique hotels and this one is a gem.
Slide
Gorgeous Boutique Hotel Right in the Heart of Queenstown
Beautifully appointed rooms, stunning views, exceptional service – the staff at Eichardts' made our stay very special. We enjoyed it so much we have booked to go back in 8 weeks with our son, his girlfriend and daughter.
Slide
Best Hotel in Queenstown by far
Brilliant room and amenities! Close to everything and the turndown service was perfect. Breakfast was delicious and probably some of the nicest food we experienced during the trip. Staff were friendly and always willing to help. Absolutely loved our stay and will definitely be back to stay again. Thanks again Eichardts! Best place to stay in Queenstown by far!
Slide
Unforgettable
We arrived at Eichardt's Private Hotel after a long flight from San Francisco. The pictures on the web site do not do it justice. Stunning suite with large balcony, bathroom with heated floors and towel rack. Gas fireplace and lots of sitting options. The service is impeccable without being cold and detached. Fantastic breakfasts and a lively and cozy bar overlooking the water. Minutes away on foot from a magnificent flower garden. Hope to have the pleasure of returning one day.